ALASKA PLUMBING AND HEATING SPECIALISTS
LICENSED | BONDED | INSURED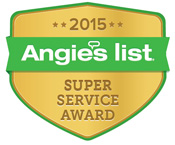 Apex Plumbing & Heating LLC was founded in 2003 and is owned & operated by Greg Sullivan, a lifetime Alaskan living in the Matanuska-Susitna Valley. We are dedicated to providing professional, quality work with an attitude of "
never problems, only solutions."
Our reputation in the plumbing & heating field is exemplary. Apex Plumbing & Heating is devoted to maintaining that standard in today's plumbing & heating industry.
We are now C.A.P.S. certified – "Certified Aging in Place Specialist." If you ever need a local Wasilla or Palmer plumber, we hope you will call us!
Voted Best in The Valley for 2015 by the Frontiersman thanks to our loyal customers
Full Service Plumbing and Heating Services
Do You Need a Plumber?
Finding a local plumber you can trust can be a nerve racking experience. We hope to earn your trust and to make it easy for you to know who to call the next time you need a plumber. Hard work, integrity, prompt service, and reasonable prices are all reasons why our long term customers continue to call us back. If you have a need for a local plumber, please give us a call and we will be happy to provide you with an estimate for your next plumbing or heating project.
Do You Have Questions?
We can help you answer them. We realize that plumbing & heating is a major investment in your home so we offer free consultation to address any questions you may have about plumbing or heating systems, designs, or repairs. We will work with you to insure an outstanding finished product tailor-made just for you to meet your specific plumbing or heating needs. Please give us a call or email us today!
In today's market, there are a wide variety of options for your custom bathroom, kitchen, outdoor fixtures, or whatever your project or home improvement dream may entail! We can cater to whatever idea you could possibly come up with, but for those who would like to know their options first, check out our options page for a detailed look into creative and beautiful ways you and your family could upgrade your home.
Call us Today! 907-376-7856